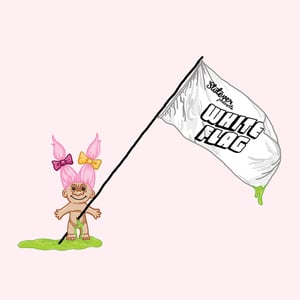 $

5.00
Playable full-color postcard featuring the single "White Flag." Comes with download card.
-Side A features artwork by Faye Orlove.
-Side B is a blank postcard. Each flexi will be hand-decorated and personalized. (Optional - **Please note in your order if you would like us to write someone else's name on the postcard**).
LESS THAN 50 AVAILABLE!!!
NOTE: Flexi vinyl is not recommended for audiophiles. They will play on any record player, but are prone to skipping or eventual damage due to their delicate nature.
Thanks to Say-10 Records, Songs From the Road Records, Earthbound Records, and Quiet Year Records.